G

ood

 design is a core element in all media-related work. 
We 
work with highly efficient and resourceful graphic designers along with experienced creative directors who 
keep up with the current trends of media. 
We believe in producing creative work which creates an impact visually.
We are equipped with a creative team of designers who are up to date with various trends and technologies used to create captivating and influential visual content.
We provide web site development services for individuals, businesses, non-profit organizations as well as creating custom email newsletters for events and marketing. Our experienced team of designers build unique UI/UX elements that speak your story.
We provide exclusive graphic design services for book publishing, magazines, corporate and Government reports. Our creative team research various trends culturally and implement them in their designs. Optimizing layouts are important because it helps the reader understand the content with ease. 
If you are looking for quick fast printing a small quantity, digital printing is the way to go. We provide various in-house digital printing services suited for business needs from professional business cards to foldable brochures and much more. 
We provide printing services for business professionals looking to do print advertisement, we provide all forms of offset printing solutions. Please contact us for any information on offset printing and its possible outputs.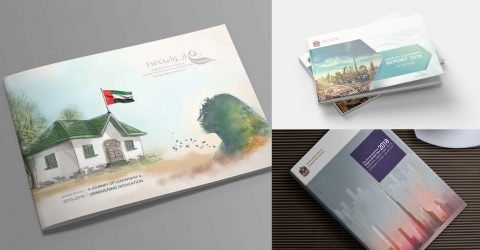 Umm Hureir Road
Dubai, United Arab Emirates
SAT – THU: 9:00am to 6:30pm